TREND MAP BARCELONA
Graphic identity + creative direction for Trend Map.


client: Marcia Lenona + Alba Ricart

creative direction: Ugly Studio
graphic design: Gina Guasch + Gemma Peña
cover illustrations: Olga Capdevila + Mariano Pascual
MIRA DIGITAL ARTS FESTIVAL 2018

The campaign focuses on the potentiality in all objects of producing sounds. Many of these, sometimes imperceptible, are ignored by most people in their daily lives, however they are primary for a lot of experimental music. As the internet seemingly takes up more space in our lives, phenomenons such as ASMR (Autonomous Meridian Sensory Response) arise, a virtual experience that, using binaural microphones, exploits the sound capacity of any kind of object, to then be exposed via the internet available for a fetish audience with ever growing curiosities. In short, the festival campaign refers to the extraction of sound and its different recontextualizations.
La campaña se centra en la potencialidad que tienen todos los objetos para producir sonidos. Muchos de estos, a veces imperceptibles, son ignorados por la mayoría de personas en su día a día, sin embargo son la materia prima de mucha música experimental. A medida que internet va ocupando más espacio en nuestras vidas, surgen fenómenos como el ASMR (Respuesta Sensorial Meridiana Autónoma), una experiencia virtual que, utilizando micrófonos binaurales explota esta capacidad sonora de cualquier tipo de objeto, y que se expone via internet a disposición de un público fetichista cada vez más curioso. En definitiva, la campaña del festival hace referencia a la extracción del sonido y sus diferentes recontextualizaciones.

creative and art direction: Ugly Studio
graphic design: Gemma Peña + Gina Guasch + Nicolas Barreto

teaser director: Aitor Bigas
dop: Maria Codina
asmr sound: Neko
stylism: Sofía García
make up: Regina Khanipova
model:@imvirgenmaria



creative and art direction: Ugly Studio
dop: Lucas Casanova + Bàrbara Farré
asmr sound: Neko

PIERCE NOT
Catalogue for the jewellery collection of Areta Mata, called Pierce not.
client: Areta Mata
concept and art direction: Ugly Studio
graphic design: Gemma Peña + Albert Pz + Gina Guasch
photography: Pablo de Pastors
make up: Lara Güell
models: @tessaroserose + @eneapalmeto
C.TANGANA AVIDA DOLLARS
Poster for the Avida Dollard by C.Tangana music video, where they had to pay tribute to Andy Warhol and popular culture.
client: C.Tangna
direction: Bàrbara Farré
dop: Lucas Casanovasartwork: Gina Guasch + Gemma Peña (Ugly Studio)
stylism: Paula Ayet
photography: Paula Ayet
model: C.tangana
CARLOS RIGO BELLVER
Website for Carlos, a cinematographer.
CARLOSRIGOBELLVER.COM
client: Carlos Rigo Bellver
art direction: Ugly Studio
graphic design: Ugly Studio
coded: Jaime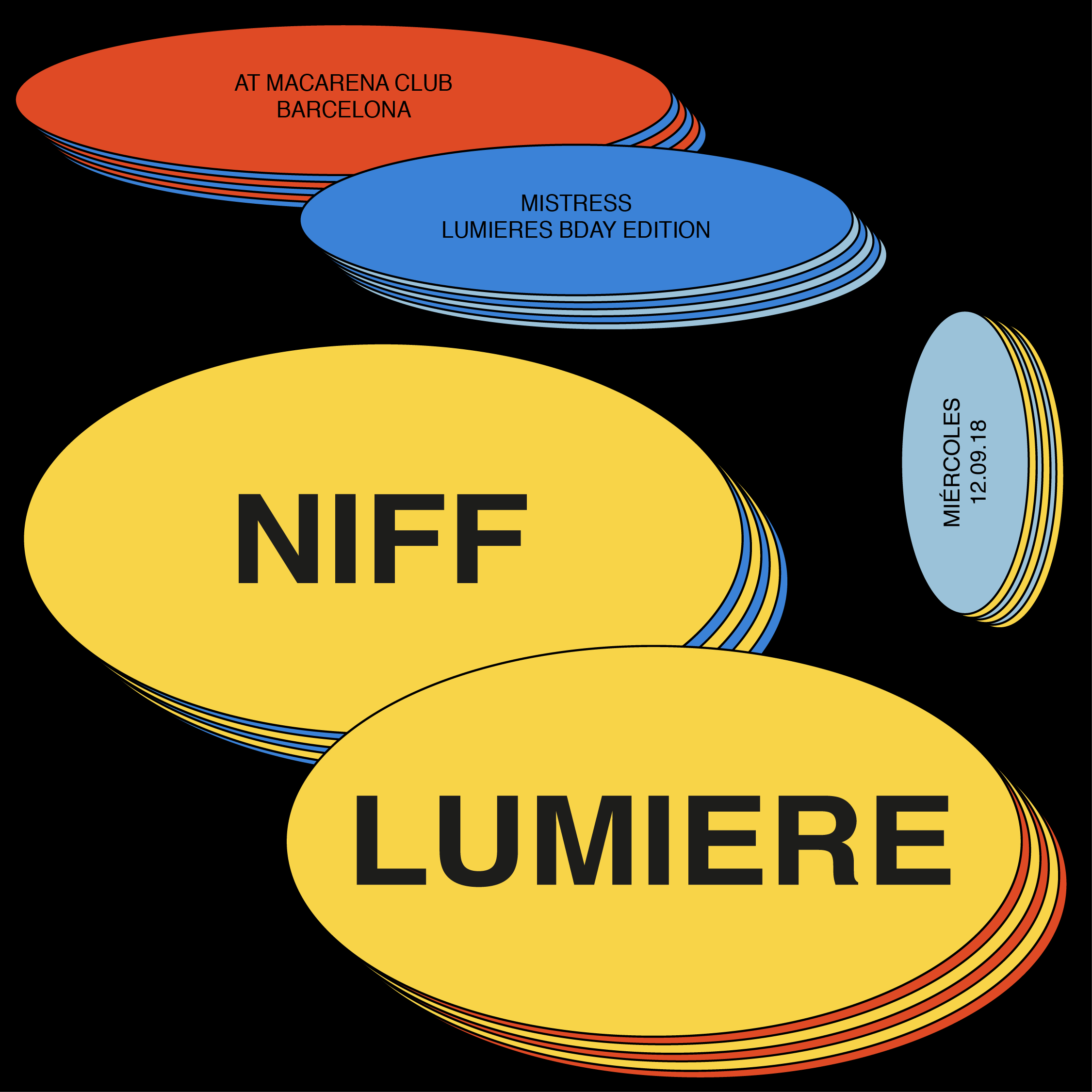 MISTRESS 2018
Flyers for Mistress, a party held on Wednesdays at Macarena Club Barcelona.

client: Isabella
art direction: Gina Guasch
graphic design: Gina Guasch + Nicolás Barreto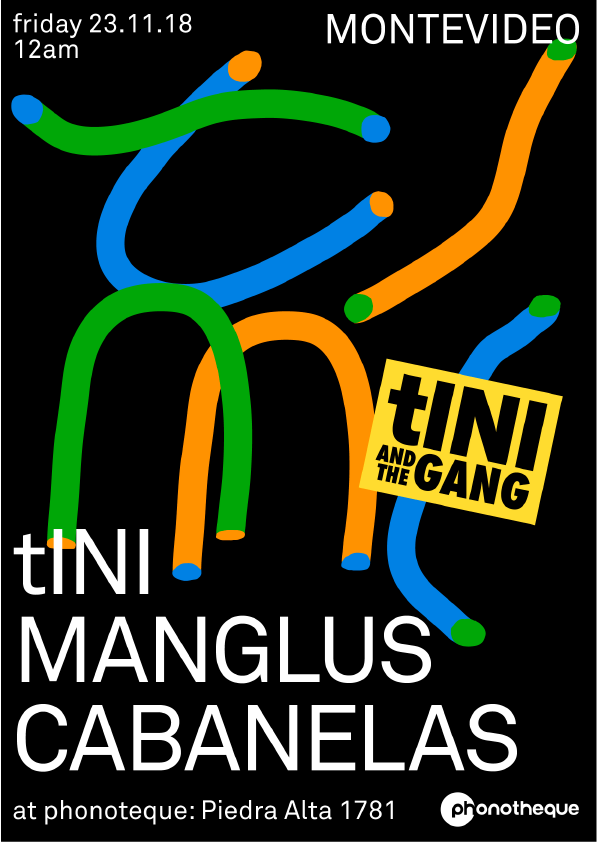 TINI AND THE GANG
Graphic identity + creative and art direction for Tini and the gang.
client: Tini
creative and art direction: Gina Guasch
graphic design: Gina Guasch + Nicolas Barreto
UGLY STUDIO (2016 - 2018)
GEMMA PEÑA + GINA GUASCH
Ugly Studio was born in 2016 in the city of Barcelona as a transdisciplinary team that uses graphic design to create. The collaboration with different agents in all our projects, allows us to destroy the borders among different disciplines and execute very contrasting projects. Some of them come from a specific briefing and others come directly from the team, in order to materialise intentions and our own way of thinking.

Ugly Studio nació en 2016 en la ciudad de Barcelona como un equipo multidisciplinario que utiliza el diseño gráfico para crear. La colaboración con diferentes agentes en todos nuestros proyectos nos permite destruir las fronteras entre diferentes campos y ejecutar proyectos muy diferentes. Algunos de ellos provienen de un enunciado específica y otros provienen directamente del equipo para materializar intenciones y nuestra propia forma de pensar.
UGLY STUDIO X LIBROS MUTANTES.
INSTAGRAM
TEAM
Gemma Peña co-founder + art director
Gina Guasch co-founder + art director

Nicolás Barreto junior designer

SHOWS
2018 — Womenz
2018 — El cartel ha muerto, Sala Apolo
2018 — Libros Mutantes
2017 — Meeting Point Gallery
2016 — Media Lab Prado
PRESS
2018 — Form magazine No280
2016 — Gráffica
2016 — Neo 2
2016 — TrendList
2016 — The School of Speculation
Studio closed since November 2018.