LETTERING BY JOSU LARREA
CAMPAIGN BY GINA GUASCH AND JOSU LARREA
GRAPHIC DESIGN BY JOSU LARREA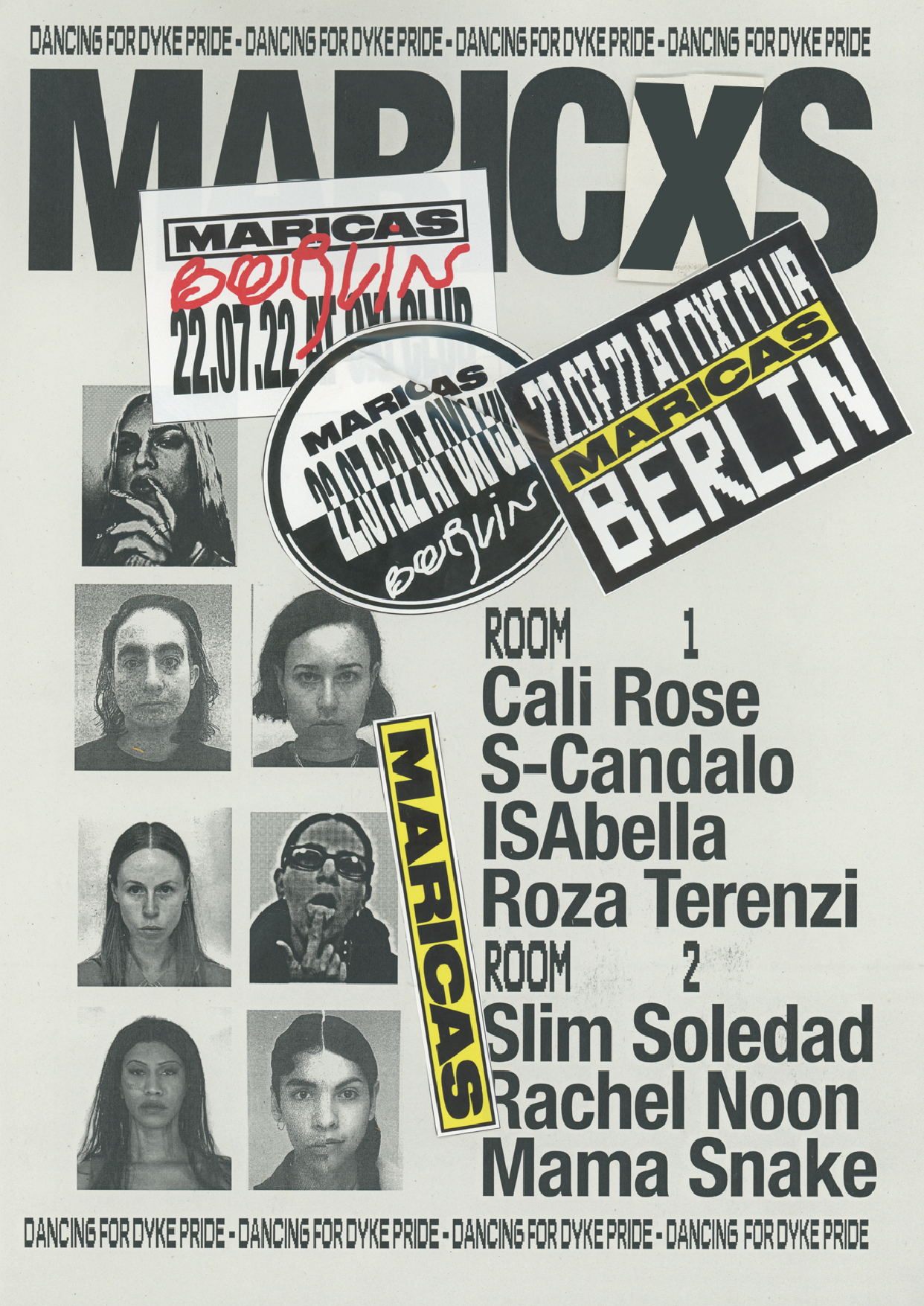 MARICAS IN BERLIN
GRAPHICS BY MIGUEL CARBAJAL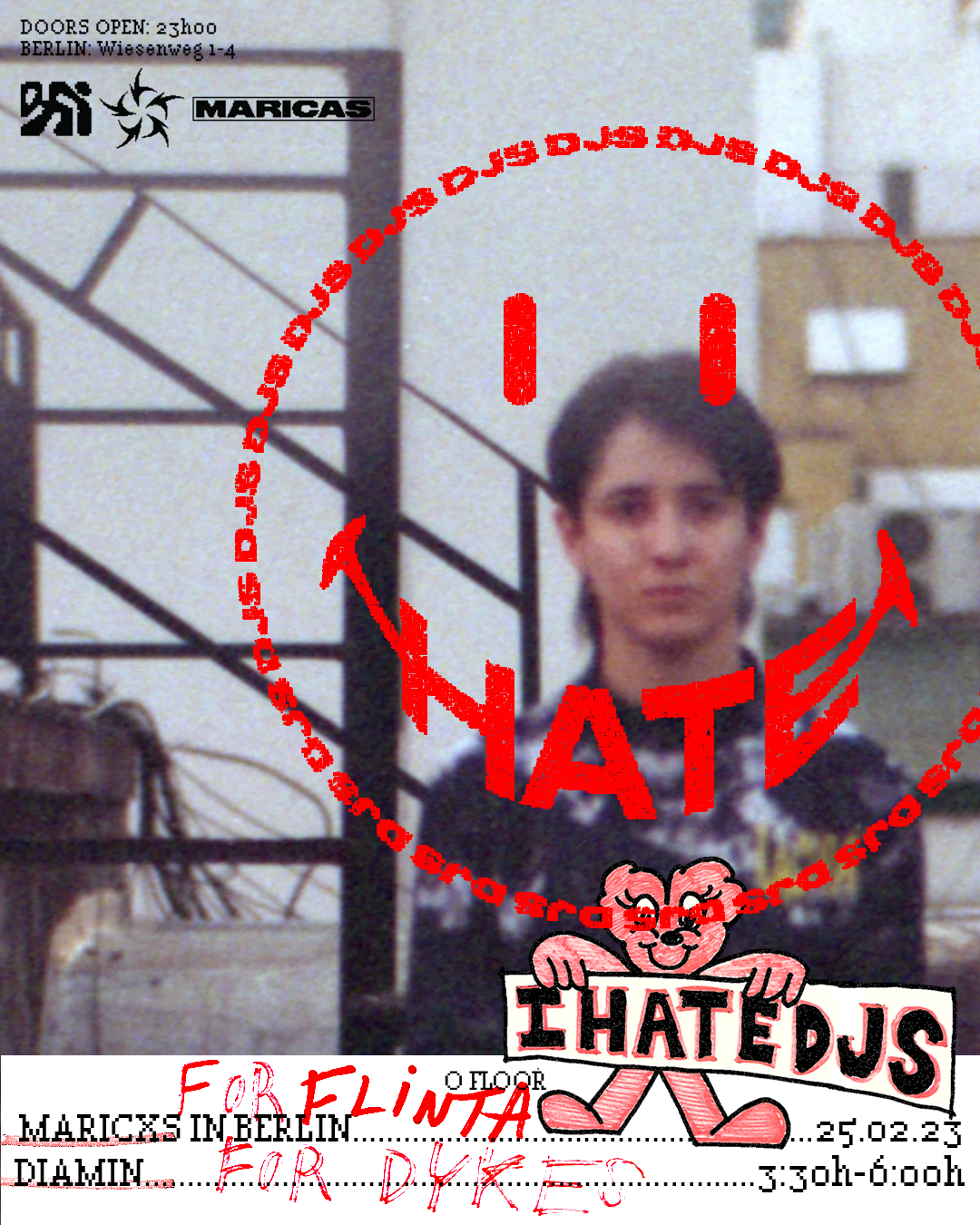 MARICAS IN BERLIN II
MARICAS RECORDS 002
Sixty 9 / Triple D
PREORDER
Here we go again! The second release on MARICAS Records is hot and ready to handle, fresh off the kitchens of two of the maestros of the moment, Saoirse and Roza Terenzi.
If you were an animal, which one would you be?
This is the question behind the graphics of the compilation, a campaign that visually connects us with the ladybug symbol of MARICAS Records. The idea is to represent the artists in a way that does not focus on their image, gender, background or class and presents them in the typical humorous, playful style of MARICAS. The answers the producers gave us have been interpreted into each of their fantasy animal counterparts, borrowed from popular imagery in a fanzine aesthetic.

Concept and graphics: Gina Guasch
Illustration: Josu Larrea
Video: Miguel Carbajal
Copy: Eloisa Blitzer + Bella Sarris
MARICAS F*** THE CISTEM
CAMPAIGN BY GINA GUASCH
GRAPHIC DESIGN WITH MARÍA RIVERO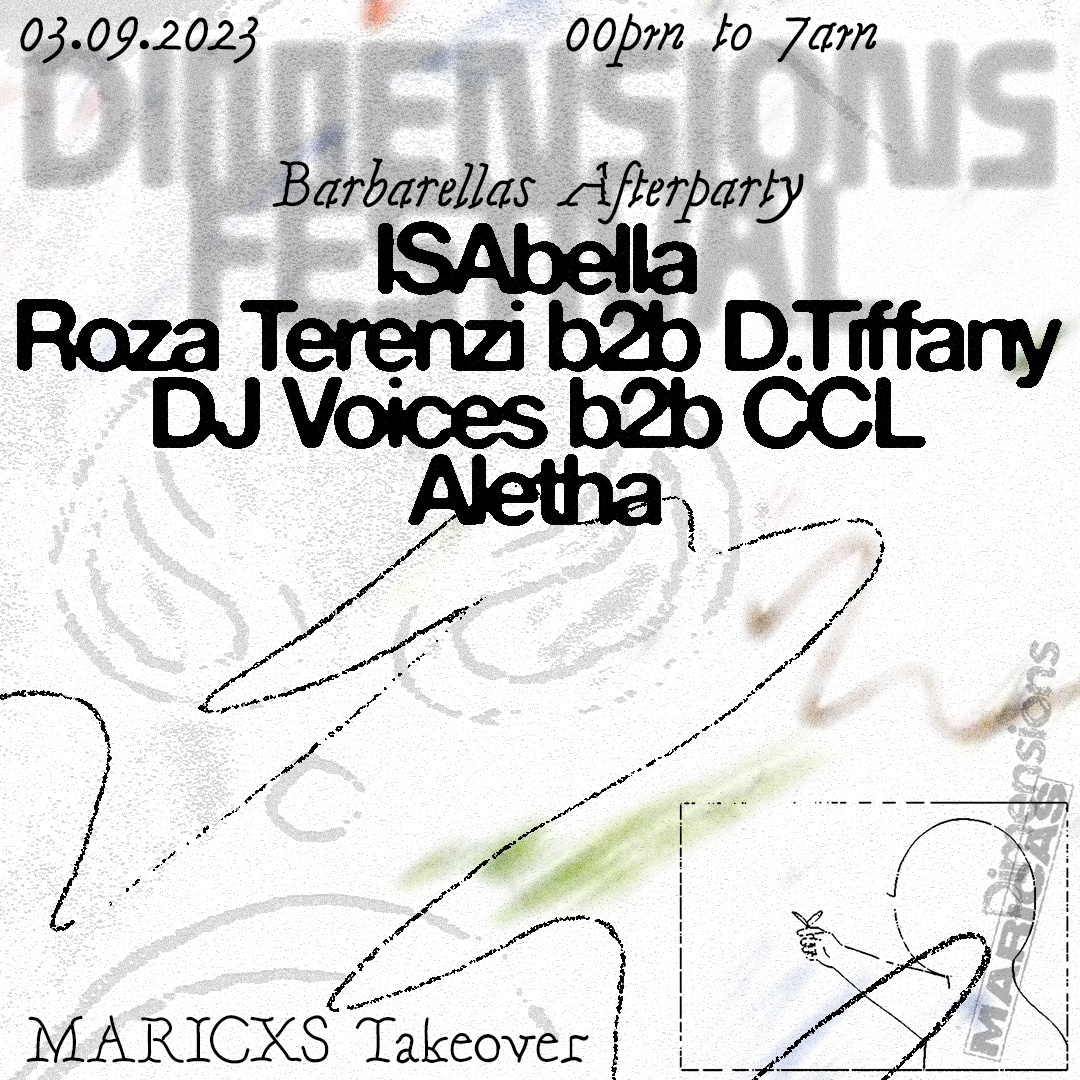 MARICAS X BOILER ROOM
360ª Experience live for Collective TV, a ten day digital festival on Boiler Room.

client: Boiler Room
direction: Maricas
producer: Eloisa Blitzer
creative direction: TKM Team
art direction: Carles Castaño graphics: Gina Guasch
Sound design: Isabella
Copy: Elo Blitzer
Voice Off
Virtual world development: Carles Castaño
Edition: Carles Castaño
Sponsor: Ballantine

MARICAS IN PARIS
VISUALS AND CAMPAIGN BY LEO ADEF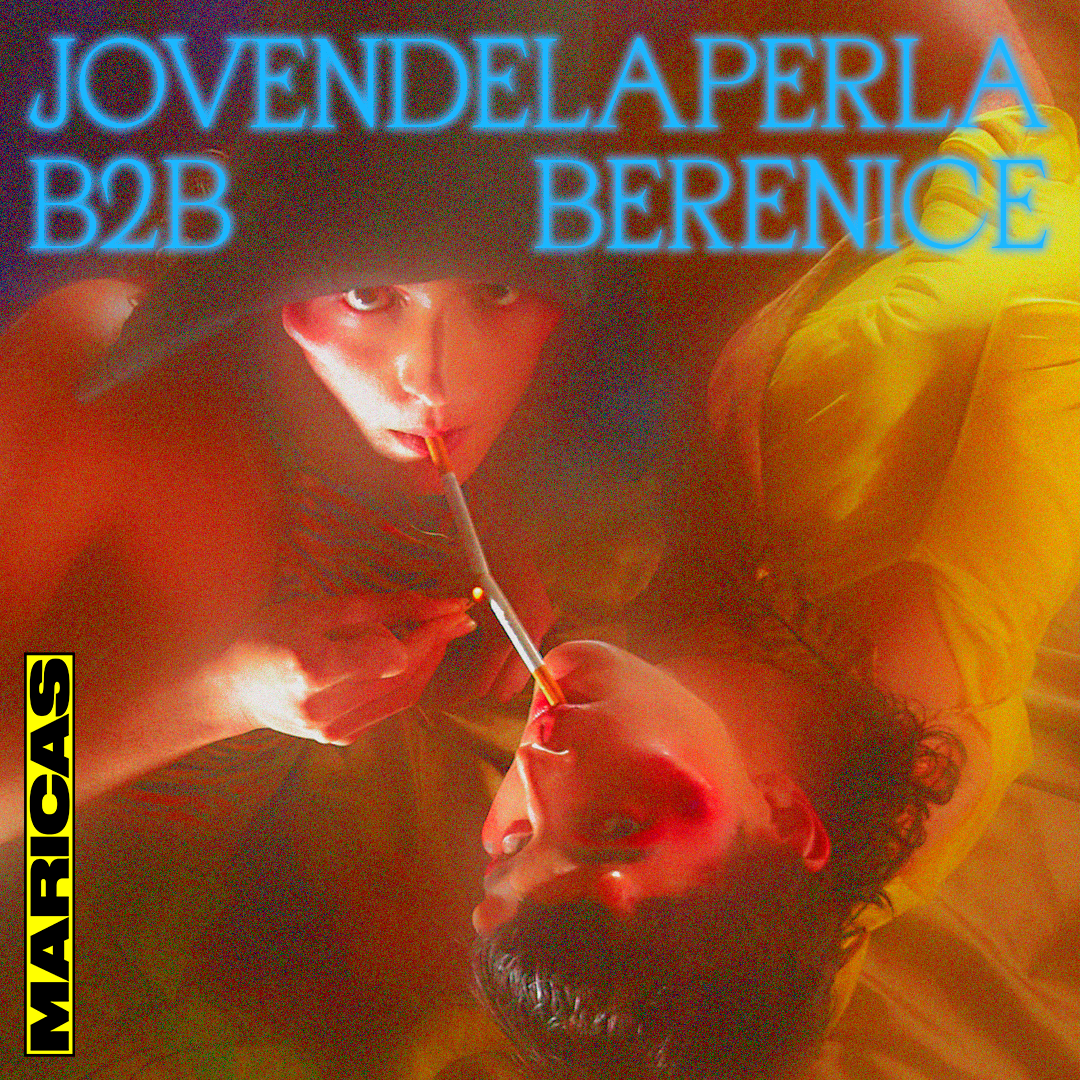 CAMPAIGN BY CLARA RAMS
POSTER LIMITED EDITION
photo: Leo Adef
SECOND ANNIVERSARY 2020
art direction and graphic design: Gina Guasch creative direction: Clara Rams typography: Weecha + Gina Guasch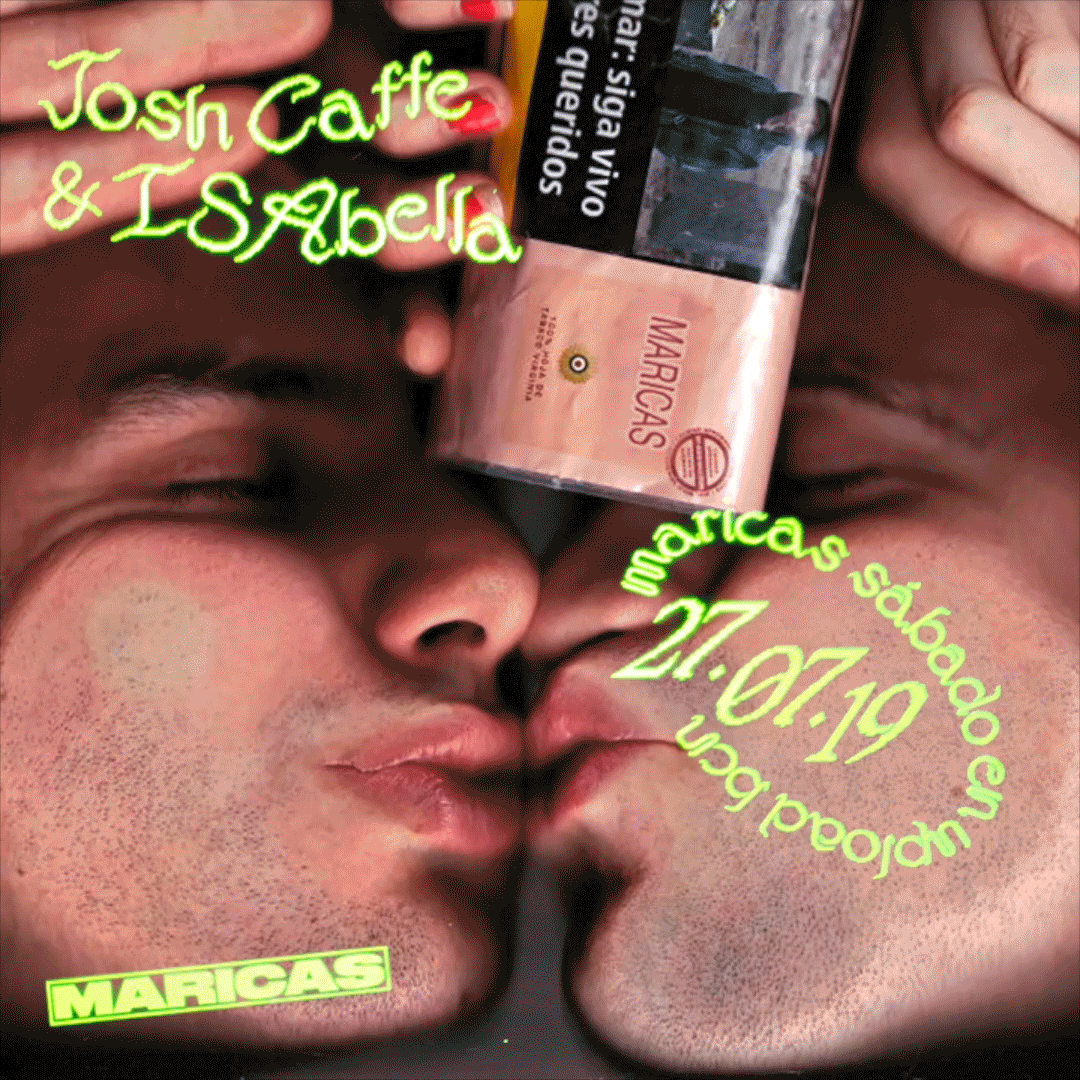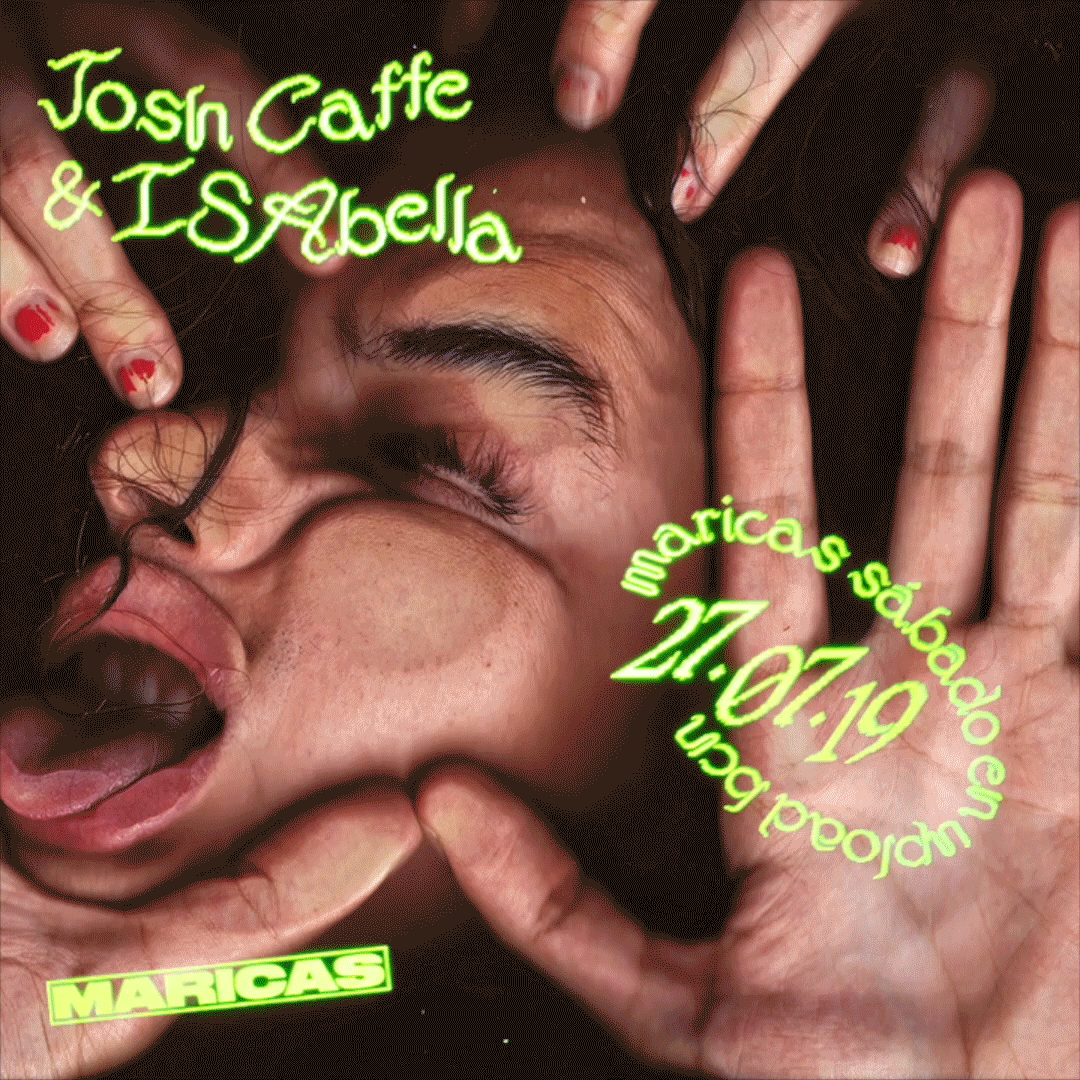 CAMPAIGN BY NIL FERNANDEZ
CAMPAIGN BY GINA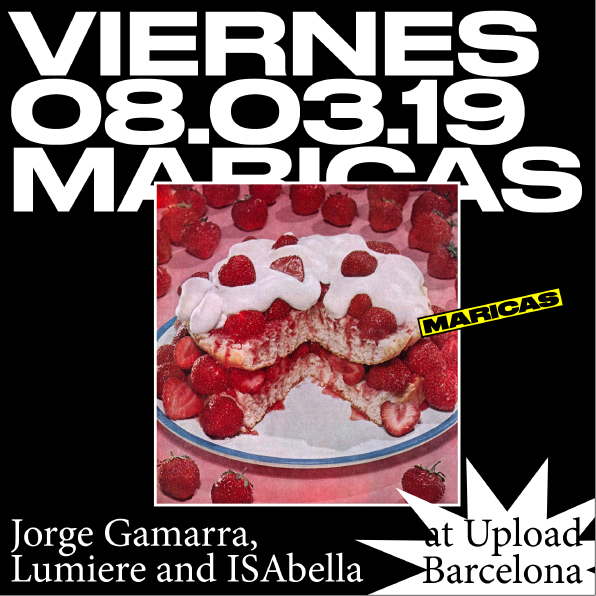 CAMPAIGN BY PEP RAYÓ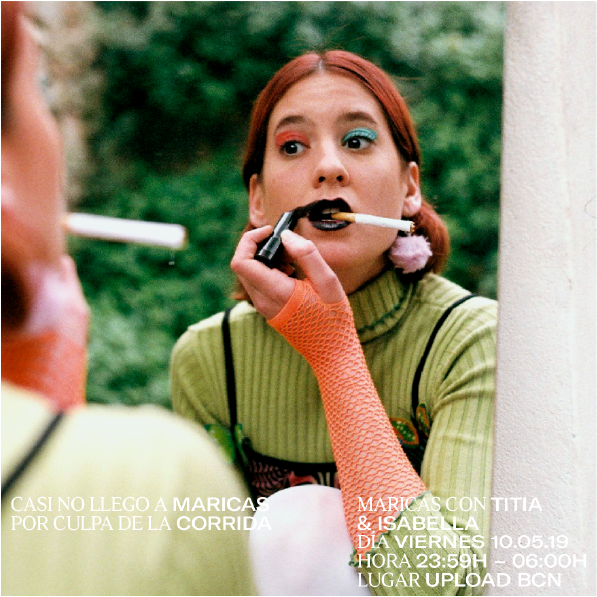 CAMPAIGN BY JOACO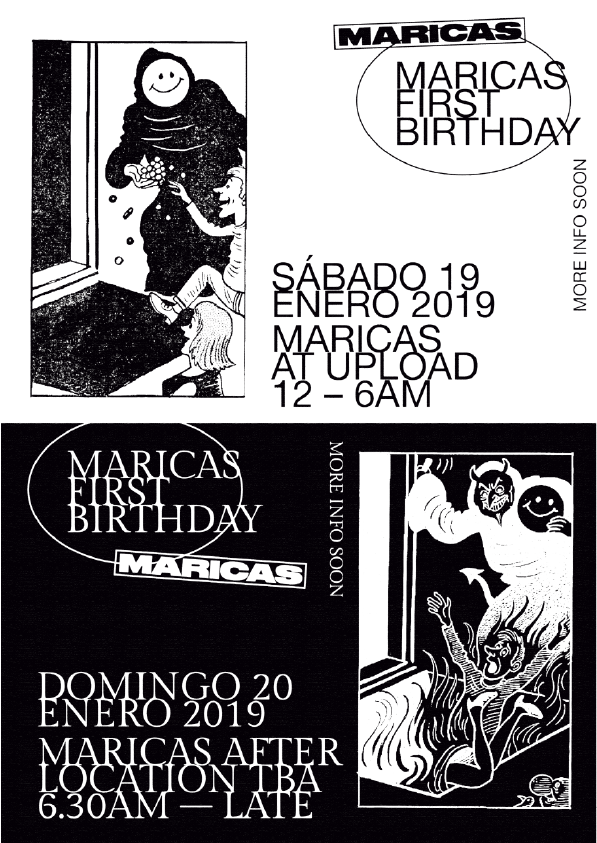 FIRST ANNIVERSARY 2019
MARICAS RECORDS

Maricas Records a genre fluid label own by Eloisa Blitzer, ISAbella and Gina Guasch, born out of their queer Barcelona collective, MARICAS
co-founders: Eloisa + Isabella + Gina Guasch
art direction and graphic design: Gina Guasch + Roc Vila

AUDIO EXOTICA EP

written and produced: Isabella
graphic design: Gina Guasch
HOUSE OF MARICAS

"HOUSE OF MARICAS: The Art Of Staying At Home" is a non-profit digital multiformat platform that aims to give visibility to queer artists and freelancers; creating content / tools for the LGBTIQ+ community, born during quarantine in Spain.

design and coded: Gina Guasch
curation and producer: Eloisa + Isabella + Clara Rams + Agata Bert
PLAYLIST ︎ LINK
Design of flyer for playlist by ISAbella + Eloisa
AUDIO EXOTICA COVERS
For the countdown of our first EP released by our Colombian baby girl
@bellasalmonella
, we invited 5 artists to create a cover of one of our singles with an image using our MARICAS Records ladybugs.
brand manager: Eloisa Blitzer
commissioned: Maricas Records
creative direction: Gina Guasch
Artworks: Contacto (
@crisis.clara
and
@sshy.guyy)
, Ketajungle (
@david_macho_69)
, Track 90 (
@jp._.bonino)
, Extrema (
@polvo),
Floating C2 (
@chino.fuego)
graphic: Gina Guasch
music: Isabella
MARICAS (2018 - PRESENT)
Maricas was born in January 2018 due to several discussions about the lack of a night-out in Barcelona that combined electronic music and the queer scene. If we look back on history, the techno rave community started with the help of the LGBTQ+ misfits of the 80s. Both communities have very similar values, freedom, youth and underground culture. Our home is Barcelona, but we aim to take Maricas all over the globe.
Maricas nació en enero de 2018 después de reflexionar sobre la falta de fiesta que combine musica electrónica y escena queer en Barcelona. Si miramos atrás en la historia, el grupo de techno rave comenzó con la ayuda de la comunidad LGBTQ+ de los 80. Las dos comunidades tienen valores muy similares, como la libertad, la joventud y la cultura underground. Nuestra casa es Barcelona, pero nuestro objetivo es llevar Maricas por todo el mundo.

FIRST ARTWORK
CAMPAIGN AND PHOTOS BY SOFÍA GARCÍA